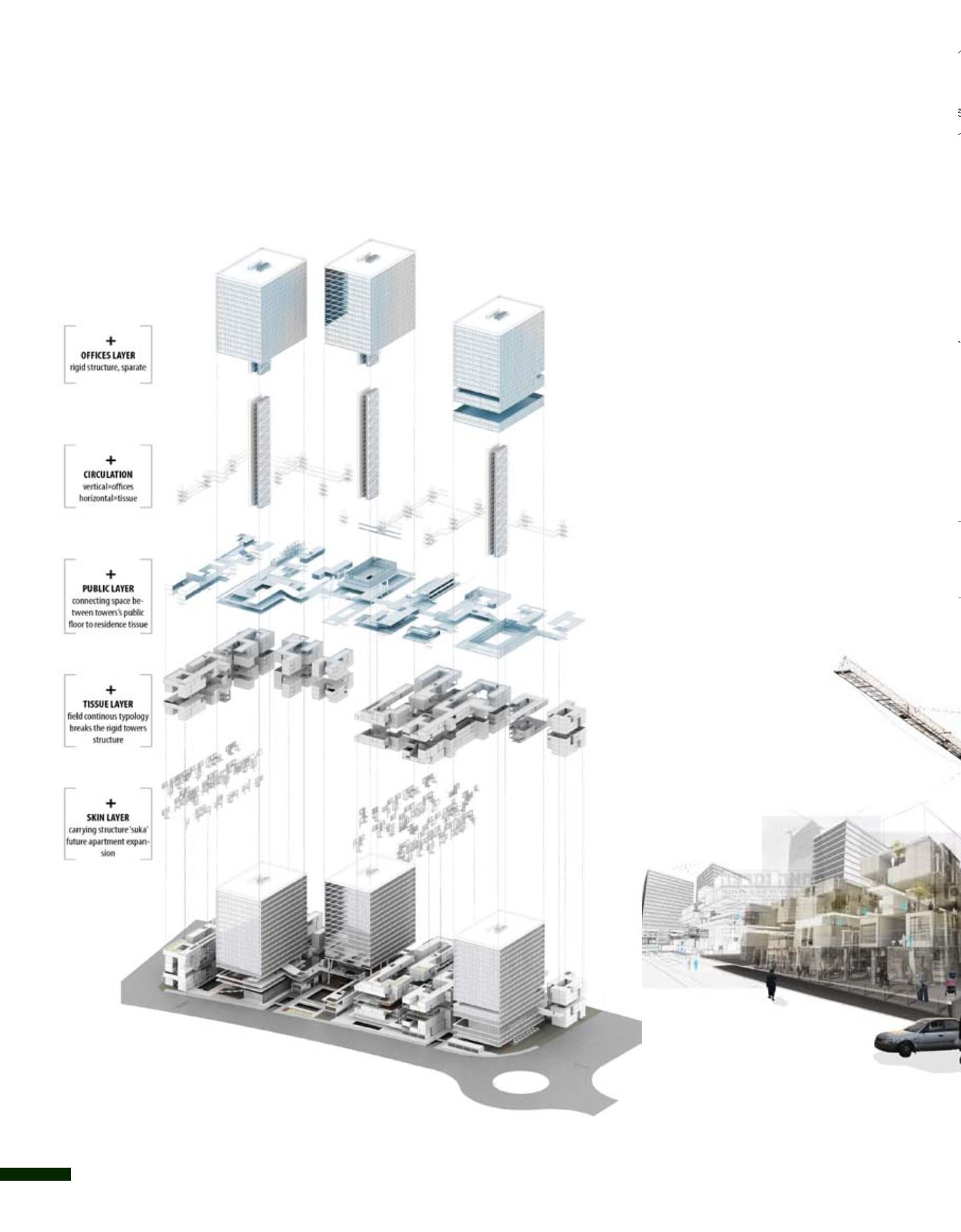 2016
פברואר
104
אדריכלות ישראלית
|
פרויקט השנה - קטגוריית סטודנטים
77
|
learning from bnei brak
a radical proposal for urban densification
Ruth Gerstle, faculty of architecture
Technion, Haifa
Every year during Sukkoth, the city of Bnei Brak
increases its apartment occupancy by about
20%. Improvised constructions and structured
devices that no conventional designer could
dream of, are pulled out like drawers from the
second, third, and fourth floor, without any
hesitation or second thoughts for safety.
Ground floors expand towards the usually
neglected gardens - and no-one tweets or says
a word. At the end of the holiday, some of the
constructions get "tenure," gradually becoming
an integral part of the random, uncontrolled
evolution of an extraordinary densification
process.
The orthodox city is imprisoned in the limited
metropolitan area, with a birth rate that is among
the highest in Israel, while urban development
reflects the real needs of users.
Deciphering the phenomenon of this anarchist
process, the project offers a fresh reading of
the term "urban densification" rescuing a tested
model for future city development.