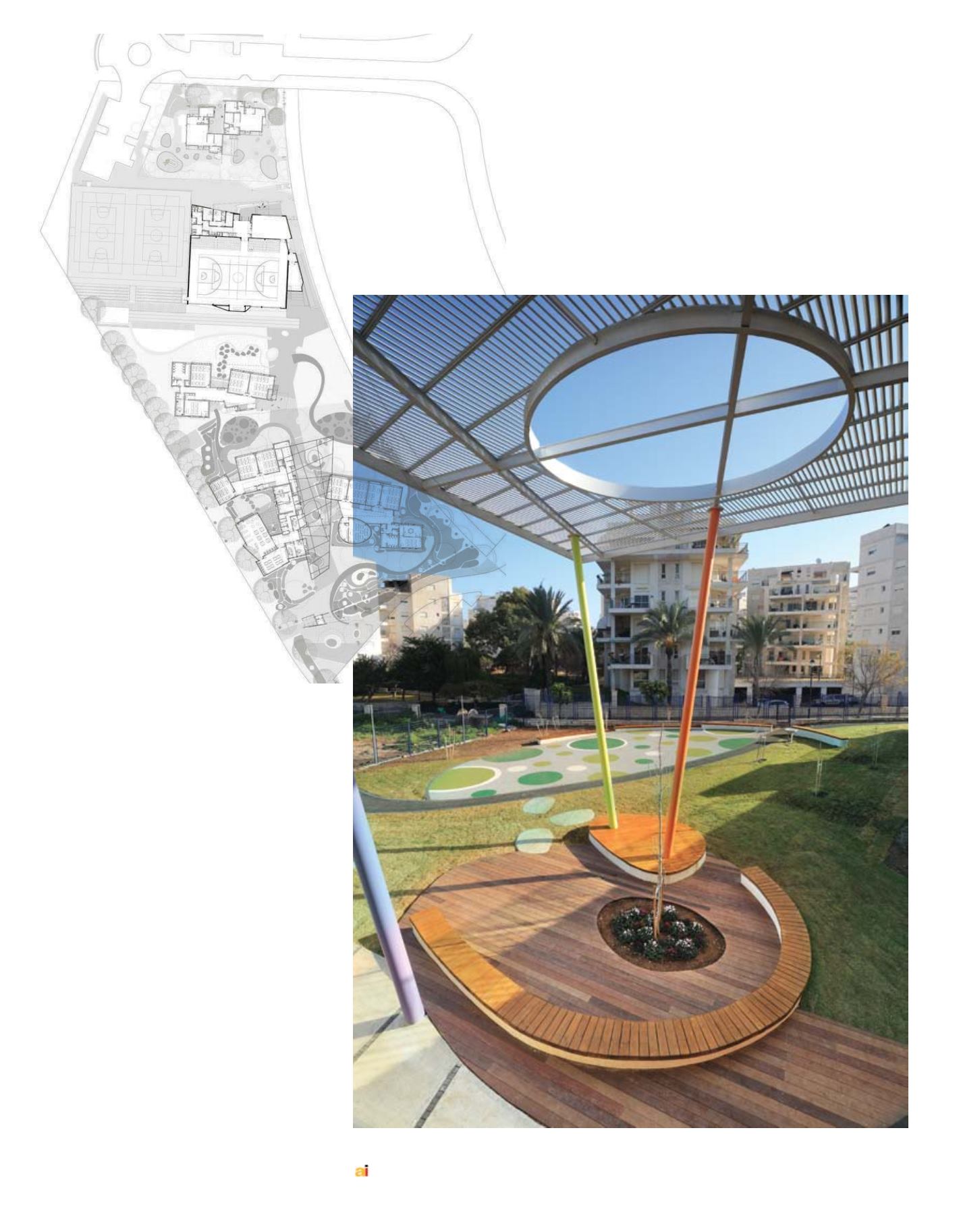 Project of the Year - Building Category
|
Architecture of Israel
104
|
February
2016
|
page
English
87
Containing 18 classrooms, a specific special
needs classroom, science and technology
rooms, a library, offices and sports halls - the
school offers an educational environment
that embodies the principles of sustainability
as a way of life.
The design emphasizes openness to nature,
integrating study areas with green courts
that open onto the surrounding nature.
The "beating heart" of the school – a main
avenue covered with a shading device,
along which are planted shading trees.
Long facades face south and north,
increasing natural light, which penetrates
through semi-transparent light shelves.
Thermal comfort is maintained by insulated
walls, double glazing and smart control
systems that operate according to space
occupation.
Photo:
Elad Gonen
בית הספר הירוק רקפות
קריית ביאליק
קנפו-כלימור אדריכלים